Health Insurance Resources for Employers, Individuals and Families
Use the links below to access frequently used information about employer health insurance laws, requirements and model notices. Information for HSAs, Medicare and Individual and Family Plans is included at the bottom of the page: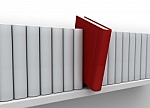 DEFINITION OF A SMALL EMPLOYER:
OREGON WASHINGTON
DETERMINING IF AN EMPLOYER IS AN APPLICABLE LARGE EMPLOYER (IRS Website)
WHAT HAPPENS WHEN A SMALL EMPLOYER GROWS INTO AN ALE (Leavitt Group)
CONTROLLED AND AFFILIATED SERVICE GROUPS
EMPLOYER HEALTH CARE ARRANGEMENTS FOR INDIVIDUAL HEALTH INSURANCE
(DOL Website) You can do that now with a QSEHRA (IRS Website)
20 Things to Know About QSEHRAs


NEW FOR 2020 - INDIVIDUAL COVERAGE HEALTH REIMBURSEMENT ARRANGEMENT (ICHRA) (CMS.gov)
ICHRA - A COMPREHENSIVE GUIDE (Take Command Health)
EMPLOYER RESPONSIBILITY UNDER ACA Penalties (Flowchart)
ACA AFFORDABLITY SAFE HARBOR TESTS - CALCULATOR
EMPLOYER SHARED RESPONSIBILITY ESTIMATOR (IRS Website)
EMPLOYER SHARED RESPONSIBILITY (IRS Website)
EMPLOYER SHARED RESPONSIBILITY (Regulations)
EMPLOYER SHARED RESPONSIBILITY Q&A (IRS Website)
EMPLOYMENT LAWS ASSISTANCE FOR SMALL BUSINESSES AND WORKERS (DOL Website)
NONDISCRIMINATION RULES FOR GROUP HEALTH PLANS (DOL)
(Update: Compliance is not required pending regulatory guidance)
SMALL BUSINESS HEALTH CARE TAX CREDIT (IRS Website)
TAX PROVISIONS FOR EMPLOYERS (IRS)
TAX TREATMENT OF COMMON FRINGE BENEFITS
IRS BULLETINS - Updates and additional guidance (IRS Website)
CERTIFICATION OF CREDITABLE DRUG COVERAGE
(To be completed by employers with Medicare Part D eligible employees, each year within 60 days of the start of the plan year)
CMS User Manual
Disclosure to CMS Form
COBRA (Consolidated Omnibus Budget Reconciliation Act)
COBRA Frequently Asked Questions
COBRA MODEL NOTICES
Model General Notice (DOL)
Model Election Notice (DOL)
ERISA (Employee Retirement Income Security Act)
ERISA - Wrap Document Information
FAMILY AND MEDICAL LEAVE ACT:
FMLA Employer Guide to the FMLA (DOL)
OFLA (Oregon Family Leave Act) (Federal vs Oregon)
WFLA (Washington Family Leave Act) (WA Paid Family and Medical Leave) (Additional Information)
STATE FAMILY AND MEDICAL LEAVE LAWS
HIPAA SPECIAL ENROLLMENT RIGHTS
Model Language (DOL) to be provided at or before the time individuals are offered the opportunity to enroll in the plan
NOTICE ABOUT THE HEALTH INSURANCE MARKETPLACE
(To be provided to all new employees within 14 days of their date of hire)
Model Notice (DOL) for employers who offer health insurance to any employees
Model Notice (DOL) for employers who do not offer health insurance to any employees
NOTICE ABOUT CHIP AND MEDICAID
(To be provided to all employees annually before the start of each plan year)
Model Notice (DOL) for employers who offer health insurance to employees in states with premium assistance
OSHA (OR/WA) FAQs

SOCIAL SECURITY - What Every Woman Should Know
SOCIAL SECURITY - Retirement Estimator Calculator

HSA
HSA -- IRS Publication 969
HSA ELIGIBLE MEDICAL EXPENSES -- IRS Website
HSA COMPARABLE CONTRIBUTIONS -- Federal Register - Final Regulations
HSAs and MEDICARE CONFLICTS
THE COMPLETE HSA GUIDEBOOK -- Stephen D. Neeleman, M.D., HealthEquity, 2018
HSAs -- BASICS AND BENEFITS -- Jeff Rose, Forbes 2019

7 WAYS TO MAXIMIZE THE BENEFITS OF HSAs -- Bob Carlson, Forbes 2020

HEALTH SAVINGS ACCOUNTS
COMPARISON OF HSA PROVIDERS -- HSA Search
EVALUATION AND RANKINGS OF HSA PROVIDERS -- Morningstar
MEDICARE

Medicare And You - 2020
Enrolling in Medicare Part A and B
Understanding the Order of Medicare Part A and Part B Enrollment
Getting Started with Medicare

I Have Employer Coverage

Coordination of Benefits - Medicare

Medicare and Other Benefits - Who Pays First?

HSAs and MEDICARE

MEDICARE Part A & B Sign Up Periods

Understanding the order of A & B Sign Up Periods

Apply for Medicare On-Line

Medicare Costs at a Glance

The Part D Donut Hole (Coverage Gap)
Medicare Creditable Drug Coverage
INDIVIDUALS:
HOW EMPLOYER-SPONSORED COVERAGE AFFECTS APTC ELIGIBILITY
ACA DEFINITION OF MAGI (Modified Adjusted Gross Income)
INDIVIDUAL REQUIREMENT TO PURCHASE HEALTH INSURANCE Penalties
eLAWS INTERACTIVE HEALTH BENEFITS ADVISOR (DOL Website)

SHORT TERM HEALTH INSURANCE
OREGON
WASHINGTON

LEARN MORE ABOUT OUR TEAM:

Donna Quintana, RHU
Employee Benefits and Health Insurance Specialist
Shane Quintana, LUTCF
Business and Estate Planning Specialist


LINK DISCLOSURE:
In this section, you may be leaving The Quintana Group website and you will be viewing material from other websites.

The information provided herein has been obtained from sources believed to be reliable. The Quintana Group makes no representation as to its accuracy or completeness and it should not be relied upon as such.

The Quintana Group accepts no liability for any direct or consequential loss arising from any use of this information or its contents.