Health Insurance FAQs
Get answers about employee benefits, life, disability, health, HSAs, vision and voluntary insurance.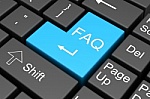 WHEN IS IT TIME TO UPDATE MY COVERAGE?
Insurance is about protecting what's important to you, both personal and business, against the unexpected. Anytime you have significant events or changes in your life, it's time to think about reviewing and updating your coverage. Here are some examples:
A change in marital status
A new baby
New drivers in your household
Kids going away to college
A new job or starting a home business
Changes in your income
Paying off a car loan
Buying a home
Moving to a new apartment
Home improvements
Approaching retirement
Purchasing jewelry, antiques, computer equipment or other expensive items
For more details, view the Life Stages and Event Inventory link for a checklist.

DO I NEED A LIFE INSURANCE POLICY?
Almost everyone can benefit from life insurance. It is the best way to provide financial assistance to your survivors. Life insurance serves several purposes.
It can provide mortgage protection.
It serves as replacement for income lost by a family wage earner.
It can help pay for services provided to family members.
HOW MUCH LIFE INSURANCE DO I NEED?
Since the goal generally is to provide for loved ones over a period of time, a common rule is that each provider in the household should have at least ten times their annual salary or annual contribution value. Any outstanding mortgage balance or other large debts should also be considered in your calculation; however, this amount should be in addition to the amount purchased to provide income protection.
Here's a link to a life insurance needs calculator.
HOW OFTEN SHOULD I REVIEW MY LIFE INSURANCE NEEDS?
As your life changes, your needs do, too. A common recommendation is that you should review life insurance protection at least every five years or sooner if a major life event such as marriage, divorce, a new child, home purchase, new job, starting a business or retirement.
WHY HAVE I BEEN HEARING SO MUCH ABOUT LONG-TERM CARE INSURANCE?
People are discovering that long-term care insurance can help pay for extended care without exhausting personal finances. As the general population gets older, long-term care (including nursing home and in-home care) has become a costly necessity for many families. Without long-term care insurance, families can find their homes, savings, and other assets in jeopardy as they struggle to pay the costs. By planning and considering options to help pay for care, these situations can be avoided.

LEARN MORE ABOUT OUR TEAM:
Shane Quintana, LUTCF
Business and Estate Planning Specialist

Donna Quintana, RHU
Employee Benefits and Health Insurance Specialist

LINK DISCLOSURE:
In this section, you may be leaving The Quintana Group website and you will be viewing material from other websites. The information provided herein has been obtained from sources believed to be reliable. The Quintana Group makes no representation as to its accuracy or completeness and it should not be relied upon as such. The Quintana Group accepts no liability for any direct or consequential loss arising from any use of this information or its contents.