Employee Benefits
The Quintana Group specializes in working with small employers and self-employed entrepreneurs in Oregon and Washington. We have the expertise and tools to help you design customized solutions that fit your unique situation.

We Offer a Full Selection of Products and Services:
» Group Medical Insurance
» Group Dental Insurance
» Group Life Insurance
» Group Disability Income Insurance
» Voluntary Supplemental Benefits
» Health Savings Accounts (HSAs)
» Section 125 Plans (POP/FSA)
» Section 105 Plans
» HRA / QSEHRA / ICHRA
Section 125/POP/ERISA Compliance

» Do you deduct pre-tax premiums?
» Do you have a written plan that meets IRS requirements?
» Are your benefit plans ERISA compliant?
» Would you pass a DOL ERISA audit?
Access self-service compliance options here: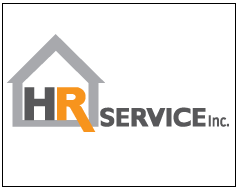 Use Partner Key 1816 and receive a 5% Discount
offered to clients of The Quintana Group!

Online HR Resources - Compliments of The Quintana Group

HR360/Zywave
» Easy-to-use, HR and benefits administration tools, including:
» Employee Handbook Builder
» Fast, efficient tools for developing job descriptions and salary benchmarking
» How to properly review, interview, hire, and terminate employees
» Federal and state employment law information
» Benefits Compliance Calendar
» and More!


Login to HR360/Zywave here:


LEARN MORE ABOUT OUR TEAM:

Donna Quintana, RHU
Employee Benefits and Health Insurance Specialist
Shane Quintana, LUTCF
Business and Estate Planning Specialist


LINK DISCLOSURE:
In this section, you may be leaving The Quintana Group website and you will be viewing material from other websites.
The information provided herein has been obtained from sources believed to be reliable. The Quintana Group makes no representation as to its accuracy or completeness and it should not be relied upon as such.
The Quintana Group accepts no liability for any direct or consequential loss arising from any use of this information or its contents.